Welcome to the Humanities M.A. program. We are a small, friendly, dedicated group of scholar-teachers who offer a flexible M.A. degree program and a unique range of interdisciplinary courses in the global humanities.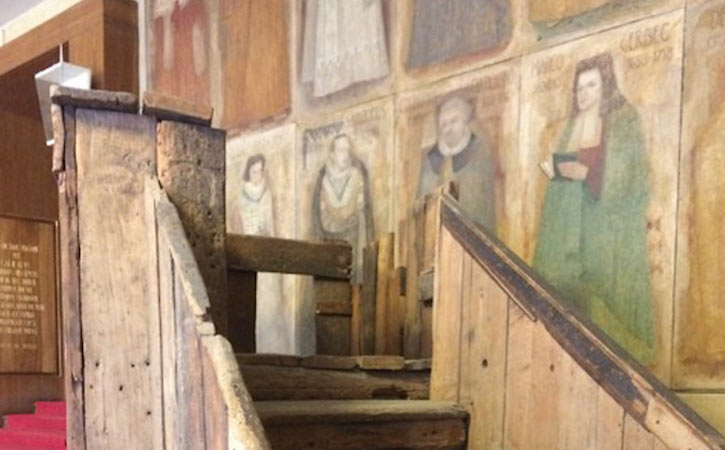 Who are our students?
Students enter our M.A. program with a variety of goals. Many seek the opportunity to explore diverse fields in the humanities in preparation for further study. (A number of our students have gone on to get Ph.D.s at Stanford, UC Santa Cruz, UC Davis, among University of Michigan, among others.) Others want to advance their professional skills and standing as high school teachers, or in preparation for teaching at a community college. Still others fulfill a wish to return to school and to the life of the mind.
What will you study?
In the broadest terms, our curriculum offers the critical study of diverse forms of cultural expression--including literature, film, visual culture, music, philosophy and cultural theory, architecture and urban space--within global contexts that span the Americas, Asia, Africa, the Middle East and Europe. Our courses give students the opportunity to explore theoretical, historical and aesthetic questions across boundaries of discipline and geography, while promoting depth of study in a series of electives taken within our program or in related programs. Students in their final semester complete a thesis or exam as a culmination of their studies.
Who are our faculty?
The graduate faculty in Humanities come from diverse academic backgrounds (American Studies, Comparative Literature, Chinese cultural studies, Continental philosophy, and Islamic art and architecture). We all remain committed in our scholarship and teaching to pursuing questions and ideas that take us beyond the boundaries of our disciplinary training. We cherish the opportunity to work with our graduate students to help them develop their own intellectual paths. Current MA faculty include Professors Augsburg, Garcia-Moreno, Pena-Guzman, Ruotolo, and Sousanis. Links to their bios can be on our faculty page.
How do I apply?
For more information about the program, please contact the Graduate Coordinator, Cristina Ruotolo (ruotolo@sfsu.edu).
View detailed information about the application process, which involves two stages.